IMMIGRATION BUSINESS PLANS:
E-2 Visa Business Plan
E-1 Visa Business Plan
L-1 Visa Business Plan
EB-5 Visa Business Plan
NIW Business Plan
U.S. IMMIGRATION AUTHORITIES
At VisaBP by PlanExitoso, we believe entrepreneurs are the main drivers of tomorrow's innovations, supporting the creation of a prosperous economy. Entrepreneurs represent one of the major engines of the United States national economy; and immigrants comprise a great force within this group.
According to data provided by the Ewing Marion Kauffman Foundation -the largest index used to follow entrepreneurs in the U.S.A.- immigrants continue being almost twice as likely to become entrepreneurs than Americans, with a 0.52% rate of new immigrant entrepreneurs, against 0.27% for those born in the United States of America.
Thousands of foreign entrepreneurs arrive to the United States every year, developing their business ideas and willing to invest their financial and work capital. Many of these new companies are established to obtain immigration visas that grant legal status within the country to these individuals, enabling them to live with their families.
Many foreign entrepreneurs come with business models designed and successfully applied in their countries of origin, which encourages them to attempt their application also in the United States. These attempts have had some very negative effects on the performance of their business, due to the lack of proper adaptation. The design of a business model is fundamental to its success. Therefore, it is crucial to have personalized advice by knowledgeable North American market specialists, who are experts in conceptualizing business models adapted to the United States.
IMMIGRATION BUSINESS PLAN EXPERTS
We provide our clients with a comprehensive, custom-made, and professionally-written business plan for visa application (immigration business plan). Our deliverables are written to emphasize and fully explain key information the U.S. Immigration officers look for when processing the visa application.
We have created thousands of immigration business plans in most industries; therefore, we have the experience and expertise you need to success. Certainly, we can help you creating an outstanding business plan for the following visas: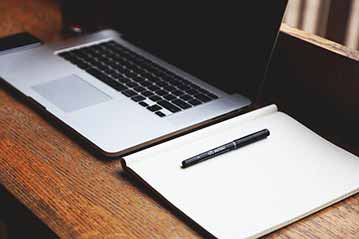 E-1 nonimmigrant classification allows a national of a treaty country to be admitted to the United States solely to engage in international trade on his or her own behalf.
The E-2 nonimmigrant classification allows a national of a treaty country to be admitted to the United States when investing a substantial amount of capital in a U.S. business.
L-1A nonimmigrant classification enables a U.S. employer to transfer an executive or manager from one of its affiliated foreign offices to one of its offices in the United States. The L-1B nonimmigrant classification enables a U.S. employer to transfer a professional employee with specialized knowledge relating to the organization's interests from one of its affiliated foreign offices to one of its offices in the United States.
Congress created the EB-5 Program in 1990 to stimulate the U.S. economy through job creation and capital investment by foreign investors. In 1992, Congress created the Immigrant Investor Program, also known as the Regional Center Program. This sets aside EB-5 visas for participants who invest in commercial enterprises associated with regional centers approved by USCIS based on proposals for promoting economic growth. EB-5 visa business plans.
EB-1 is an Employment-Based Immigration Visa (first preference) for individuals with extraordinary abilities, are outstanding professors or researchers, or are multinational executives or managers. EB-2 is an Employment-Based Immigration Visa (second preference) for members of the professions holding an advanced degrees or its equivalent, or foreign nationals who has exceptional ability.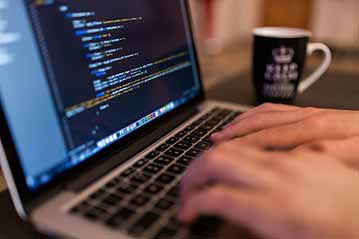 This visa category applies to people who wish to perform services in a specialty occupation, services of exceptional merit and ability relating to a Department of Defense (DOD) cooperative research and development project, or services as a fashion model of distinguished merit or ability.
USCIS issues written notices in the form of a request for evidence (RFE) to request missing initial or additional evidence from applicants or petitioners who filed for immigration benefits. We help applicants and attorneys that used a business plan written by third-parties with their RFEs. For the clients we created their visa business plans, we provide RFE Response included in our fee.
In this article we will talk about the U.S. business visas and their main failures, for you to avoid them.
If you have the Argentine nationality you can apply for an E-2 Visa, better known as an "Entrepreneur Visa". This visa has no minimum investment required.
One of the existing visas is considered the Green Card for investors in the USA. If you want to invest in the United States and be a permanent resident, this article is for you.
If you are planning to invest in the U.S. to obtain an investor visa, you may be wondering: how much money is needed to apply. We have the answer!
Even though a real estate property could cost much more than open up or buying a business, it is considered a passive investment in the eyes of Immigration. In this article we will show you how to make it possible.
We are a company based in Miami – Florida, with over 19 years of experience helping entrepreneurs coming to the U.S. from all over the world. We are  professional immigration business plan writers specialized in the U.S. market, for either immigration or strategic reasons.
Our qualified professionals have graduated from top American universities, and most importantly, have many years of experience as business consultants, copywriters, graphic designers and marketing consultants. If you need a business plan for visa application, contact us and schedule a meeting, call or video conference with one of our experts.
Every business plan will be manage and supervise by our founder, a financial expert with more than 20 years of experience, holding a MBA in Finance, and with advanced entrepreneur studies and recognition from one of the top universities in the world: The Massachusetts Institute of Technology (MIT).
Live face-to-face kickoff with your assigned consultant and/or our founder
Dedicated support
Unlimited reviews
Request For Evidence (RFE) response included
100% custom-made. We do not use templates or questionnaires
Custom-made full color and full designed pages
One (1) luxurious and full color hard copy of your visa business plan
Eight (8) business days turn-around
Express service available
Live face-to-face training about the visa business plan delivered
Proudly made in the U.S.A. All of our professionals are located in the U.S.
Delivered in Word and PDF formats
We are customer obsessed
Made of a first-class expert team of business consultants, copywriters and graphic designers with more than 20 years of experience
Company with more than 16 years operating in the American market
Thousands of business plans successfully delivered
100% satisfaction guaranteed
Customers had rated us at the top
Personalized customer service
We work together with your attorney, at any location
Our professionals come from prestigious and top institutions in the U.S.
Multi-language team
We have a unique, custom-made and proven process called JaveLean, that will guarantee a successful deliverable
JAVELEAN: OUR "AGILE" PROCESS​
At VisaBP by PlanExitoso, we have a unique process to develop successful immigration business plans based on Agile. Agile is a set of principles used by the top companies in the world including Google, Microsoft, IBM, Cisco, AT&T and many others. This process, called JaveLean, was created by our founder who is a Project Management Institute Agile Certified Practitioner (PMI-ACP)® and a Certified Scrum Product Owner® by Scrum Alliance®. In conclusion, using JaveLean we ensure that each immigration business plan we develop is delivered on time, and above all, observing every detail needed for a successful immigration application for our clients.
Very professional group of business plan writers. Experts in all kind of businesses and industries. I have been working with them for over five years in several initiatives, and all deliverable are outstanding; this is why, I recommend them 100%.
I have been working with them since 2004. They have been supporting my business growth since then helping me to achieve successfully our goals. If you want to work with committed and well-trained professional, VisaBP is your best choice.
As entrepreneur and immigrant is vital to count with professionals like the ones at PlanExitoso (VisaBP). With them I found the way to better achieve my business and immigration goals. They are always supporting my startups.
If you have any question or request about our immigration business plans for visa application please do not hesitate to contact us using any the following three (3) ways:
3) By Phone, chat and Social Media:
Phone:
+1 (305) 209.1013
WhatsApp®:
+1 (305) 209.1013
Skype®:
planexitoso
We are located at:
11402 NW 41 Street, Suite 211-563, Doral, Fl – 33178. You can contact us and arrange a meeting with us.
If you are located in Miami, Orlando, the Florida Keys or anywhere in between, one of our business experts can visit you and help with your needs.